Cottonwood Canyons
Weather Dashboard
TM

Updated October 29 @ 10:30 pm
News Alerts
Cottonwood Canyons
October 29 @ 10:30 pm
Summary
Cottonwood Canyons
October 29 @ 10:30 pm
Current Temperature
Alta
Guard House

October 29 @ 10:00 pm

Solitude's Powderhorn

October 29 @ 10:00 pm
7-Day Forecast
Cottonwood Canyons
October 29 @ 8:11 pm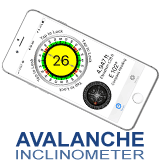 Cameras

More Info
Amazon Alexa
Learn how you can have Alexa, Amazon's talking assistant, read this report to you.
The following information was not displayed because the data was not available: avalanche forecast, 24-hour forecast, radar, 48-hour snow depth, 30-day snow depth and current wind.
Your Cottonwood Canyon ski and weather report. Covering Big Cottonwood Canyon (Brighton and Solitude), Little Cottonwood (Snowbird and Alta) and the Wasatch Backcountry.